Concrete Leveling in Overland Park
The concrete outside of your Overland Park home or business has one of the biggest impacts on your curb appeal. Cracked, sunken, stained, or otherwise damaged concrete can create an eyesore for even the most beautiful of homes. That's where Foundation 1 comes in—we perform the concrete services you need to keep things safe and visually appealing.
Overland Park's Concrete Services Company
We are proud to offer all of the most important concrete services that Overland Park area homes and businesses need. We do concrete flatwork, concrete leveling, and concrete repair.
What is concrete flatwork?
Concrete flatwork is any concrete application that is a horizontal and flat component of a building. Examples include concrete floors, driveways, patios, and sidewalks. Concrete is a great option for this type of work because of its durability and cost-effective nature, not to mention the ability to customize concrete flatwork with different types of concrete, colors, and designs. We always recommend concrete for exterior applications like driveways, as you will get a longer-lasting surface by using concrete over other materials such as asphalt.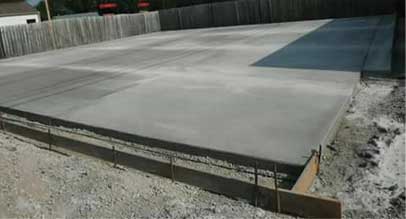 Concrete Leveling Method
Before you hire someone to rip up your existing concrete slab and pour entirely new flatwork, call us to assess your broken concrete and we may be able to save you a lot of time and money by leveling the concrete instead of entirely replacing it. Foundation 1 uses the tried-and-true method of mudjacking to perform concrete leveling in Overland Park.
What causes concrete to sink?
Concrete slabs sink when the soil underneath them shifts out of place and leaves a void beneath the slab. The weight of the concrete is too much for weak soils to handle, so the slab breaks and sinks. This can lead to more than a simple crack, it can cause the slab to buckle and heave, leaving jagged and uneven segments that pose a danger to anyone attempting to utilize the concrete.
How does mudjacking work?
Mudjacking is a term for leveling concrete by pumping the void beneath it with a slurry mixture of concrete, sand, and soil that will lift the slab back into place. The process is simple—we just drill small holes into the concrete through which we pump the slurry mixture. Through years of training and experience, our team can accurately assess exactly how much material needs to be pumped through in order to leave you with level concrete that looks as good as new.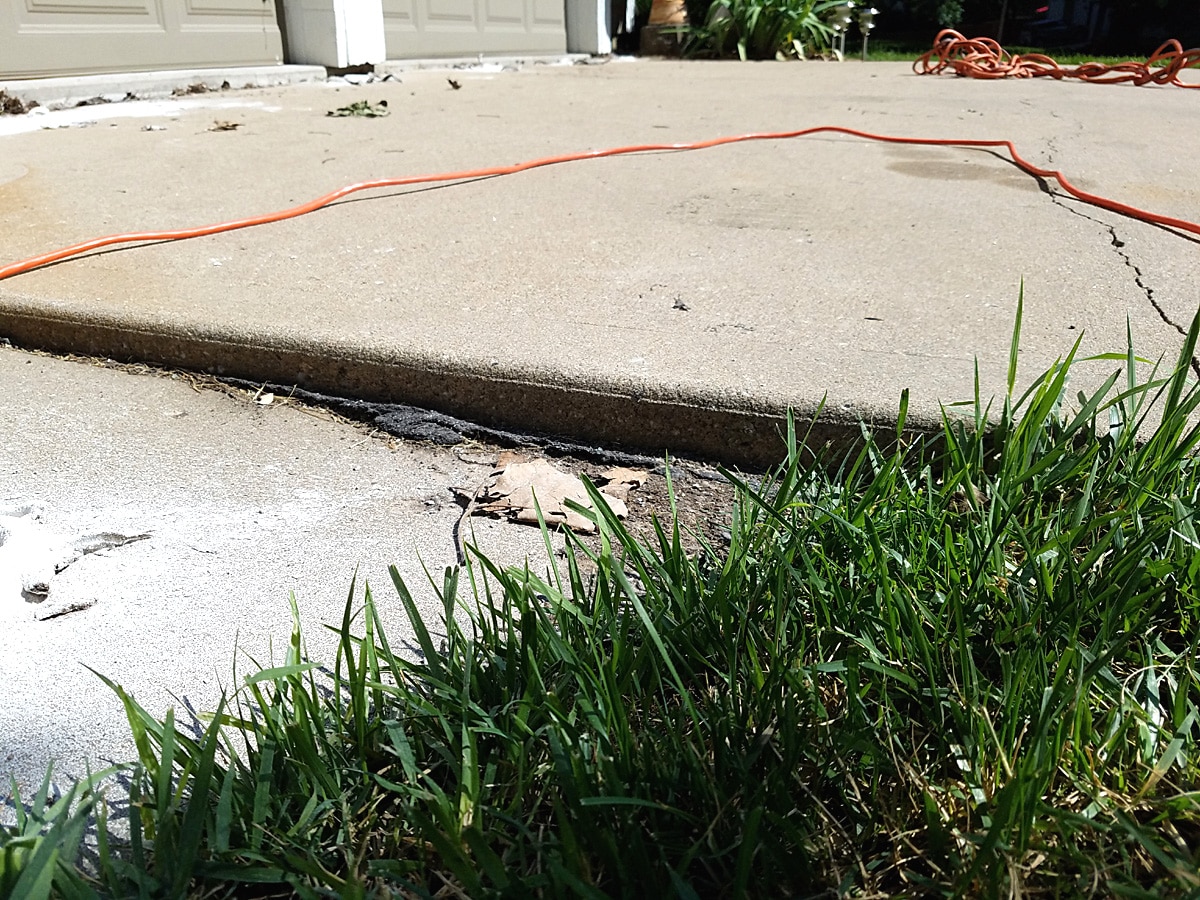 Repairing Cracked Concrete in Overland Park
While your local hardware store probably has a variety of do-it-yourself solutions to fix cracks in your concrete, those solutions are patches that won't give a lasting result. The professionals at Foundation 1 understand the reasons for cracks in your concrete, therefore we are able to tell whether you need something more extensive than just crack repair. And, if you do just need a cracked filled, our professional solutions are guaranteed to last.
Call Foundation 1 in Overland Park Today
We are your one-stop-shop for all things concrete, whether you need mudjacking or a brand new patio poured. Contact us and we can provide you with a free repair plan and estimate. Don't let the problem get worse, call the pros today!