Concrete Leveling in Overland Park
The concrete outside of your Overland Park  home or business has one of the biggest impacts on your curb appeal. Cracked, sunken, stained, or otherwise damaged concrete can create an eyesore or tripping hazard for even the most beautiful of homes. That's where Foundation 1 comes in—we perform the concrete leveling and flatwork construction services your Overland Park property needs to keep things safe and visually appealing.
Overland Park's Concrete Leveling Services Company
Overland Park customers can rest easy in the knowledge that we provide reliable and knowledgeable concrete leveling and polyjacking services to clients looking for expertise in the field. Our team of experts is highly trained and deeply experienced with past projects, allowing them to provide the best service available for the Overland Park area.
We take pride in our commitment to achieving top-notch results for your project, regardless of its complexity or size. With Foundation 1, you'll be ensured a job done right, on time, and with precision. Get started today by giving us a call – our friendly team is here to meet all of your concrete lifting needs!
​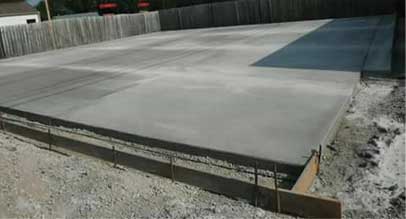 Concrete Leveling and Polyjacking Method
Before you hire someone to rip up your existing concrete slab and pour entirely new flatwork, call us to assess your broken concrete and we may be able to save you a lot of time and money by leveling the concrete instead of entirely replacing it. Foundation 1 uses the tried-and-true method of mudjacking  in Overland Park for concrete leveling.
Foundation 1 offers the Overland Park area trusted concrete leveling services through reliable polyjacking. This tried-and-true method of repair is safe, effective, and proven. Polyjacking uses a mixture of polyurethane injections to minimize shifting pressure and raise sinking concrete slab surfaces. It can be used when dealing with large sections of foundation as well as small, localized fractures or cracks in concrete surfaces.
Foundation 1 has extensive experience with this method that yields tidy, uniform results without creating messes or causing disruption to your landscaping and property. Whether you need something simple like a small crack repaired or an entire section of foundation lifted, Foundation 1 has the right solution for you.
What causes concrete to sink?
Concrete slabs sink when the soil underneath them shifts out of place and leaves a void beneath the slab. The weight of the concrete is too much for weak soils to handle, so the slab breaks and sinks. This can lead to more than a simple crack, it can cause the slab to buckle and heave, leaving jagged and uneven segments that pose a danger to anyone attempting to utilize the concrete.
How does Polyjacking ​work?
Polyjacking is a cutting edge, time-saving method for repairing slabs, sidewalks, and driveways. By utilizing an innovative polymer injection process, concrete in even the most precarious of conditions can be quickly stabilized. The materials injected into the slab contain a unique blend of environmentally friendly components that expand, raise, and quickly solidify.
While traditional methods can require days or weeks of closure to complete repairs, Polyjacking only takes hours. With this technique, disruption to the surrounding area is kept at a minimum and the inconvenience to customers or everyday operations is reduced drastically. Polyjacking is a cost-effective solution for any level of concrete repair work – it's no surprise why so many people are turning to this efficient process.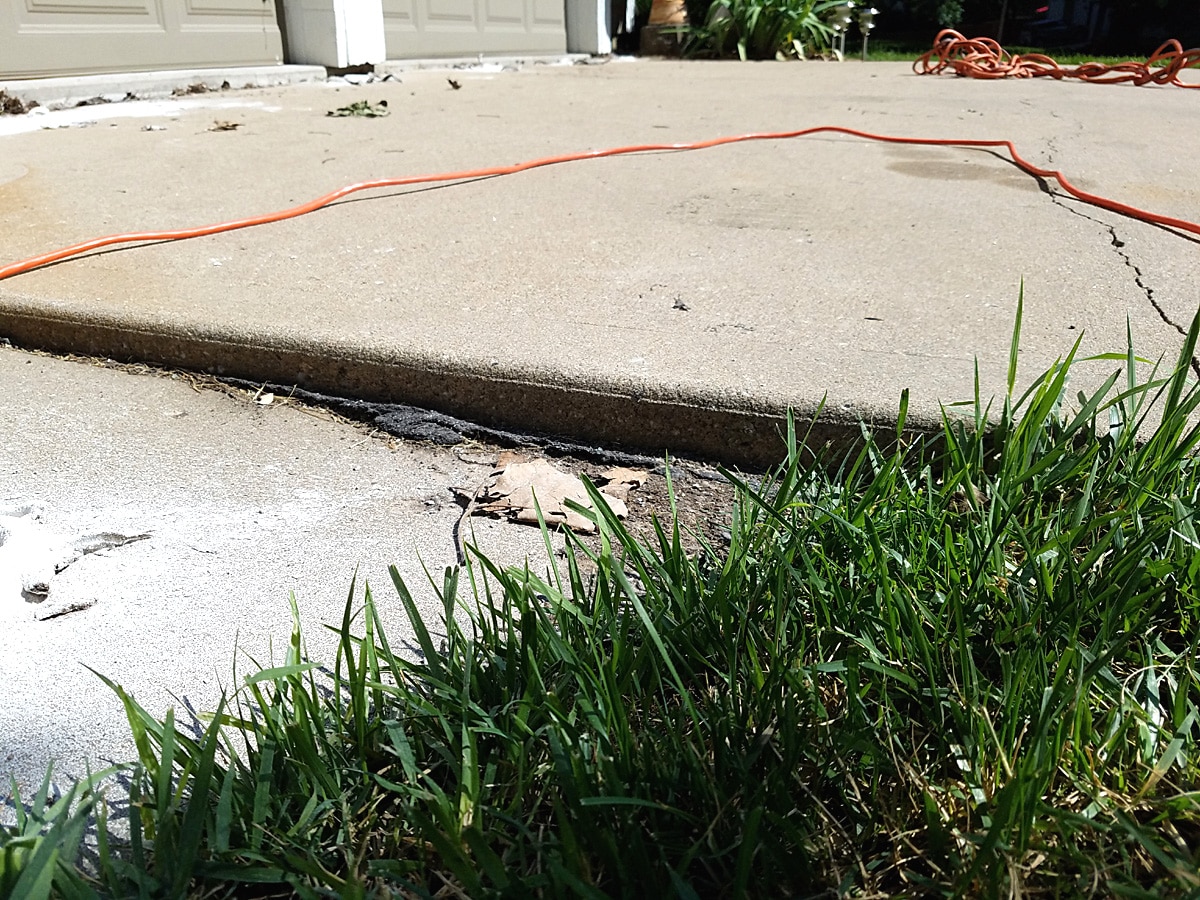 Repairing Cracked Concrete in Overland Park
While your local hardware store probably has a variety of do-it-yourself solutions to fix cracks in your concrete, those solutions are patches that won't provide a lasting result. The professionals at Foundation 1 in Overland Park understand the reasons for cracks in your concrete; therefore, we are able to tell whether you need concrete leveling services or  something more extensive than just crack repair. Furthermore, if you do just need a crack to be filled, our professional solutions are guaranteed to last.
Call Foundation 1 in Overland Park Today
We are your one-stop-shop for all things concrete, whether you need concrete leveling for your Overland Park home. Contact us and we can provide you with a free repair plan and estimate. Don't let the problem get worse; call the pros today!