Concrete Flatwork in Kansas City
When you think about concrete, you probably often associate it with sidewalks, driveways, and foundations. Concrete is used for these important purposes because it's such a durable material and is easy to work with before it dries fully. You can shape concrete into nearly any form, and it has a long lifespan. If you are in need of concrete flatwork for your Kansas City home or business, our concrete contractors can help.
We can discuss your project with you and come up with a plan that will fit your needs and your space. We can also discuss budget concerns and other issues with you so you will know what you are looking at in terms of cost and functionality.
Foundation 1 in Kansas City provides a number of services for those in need of flatwork. We can take on sidewalk repair, driveway repair, concrete repair, and concrete removal. We can also handle new pour concrete for a brand new project, such as a new driveway. Give us a call to learn more about how our concrete construction contractors can help you.
What Is Concrete Flatwork?
Flatwork is a broad term for any horizontal and flat building component. Concrete is the material most often used for flatwork because of its ability to be poured and cured into a completely flat surface. Concrete flatwork also tends to be the most resilient, as you will have to worry about replacing asphalt far more often than concrete. Pavers or stones have a tendency to settle differently and migrate in the soil.
Trust Foundation 1 for all your Kansas City concrete flatwork needs. Our concrete flatwork contractors are experts when it comes to new pours as well as repairing, treating, removing, and replacing concrete.
What Are the Most Common Concrete Flatwork Applications?
Concrete companies can help you take advantage of concrete for a number of concrete projects. The most common types of concrete flatwork we do include:
Concrete patios
Concrete garages
Concrete basements
Concrete porches
Concrete walkways
Concrete slabs
Concrete sidewalks
Concrete foundations and foundation walls
Concrete driveways
Parking lots
Concrete paving and stamping
Concrete stairs
Concrete decorative finishes
The installation of concrete is a difficult process for those who don't know how to handle concrete materials. We can take on your project for you and get you the concrete surfaces you need.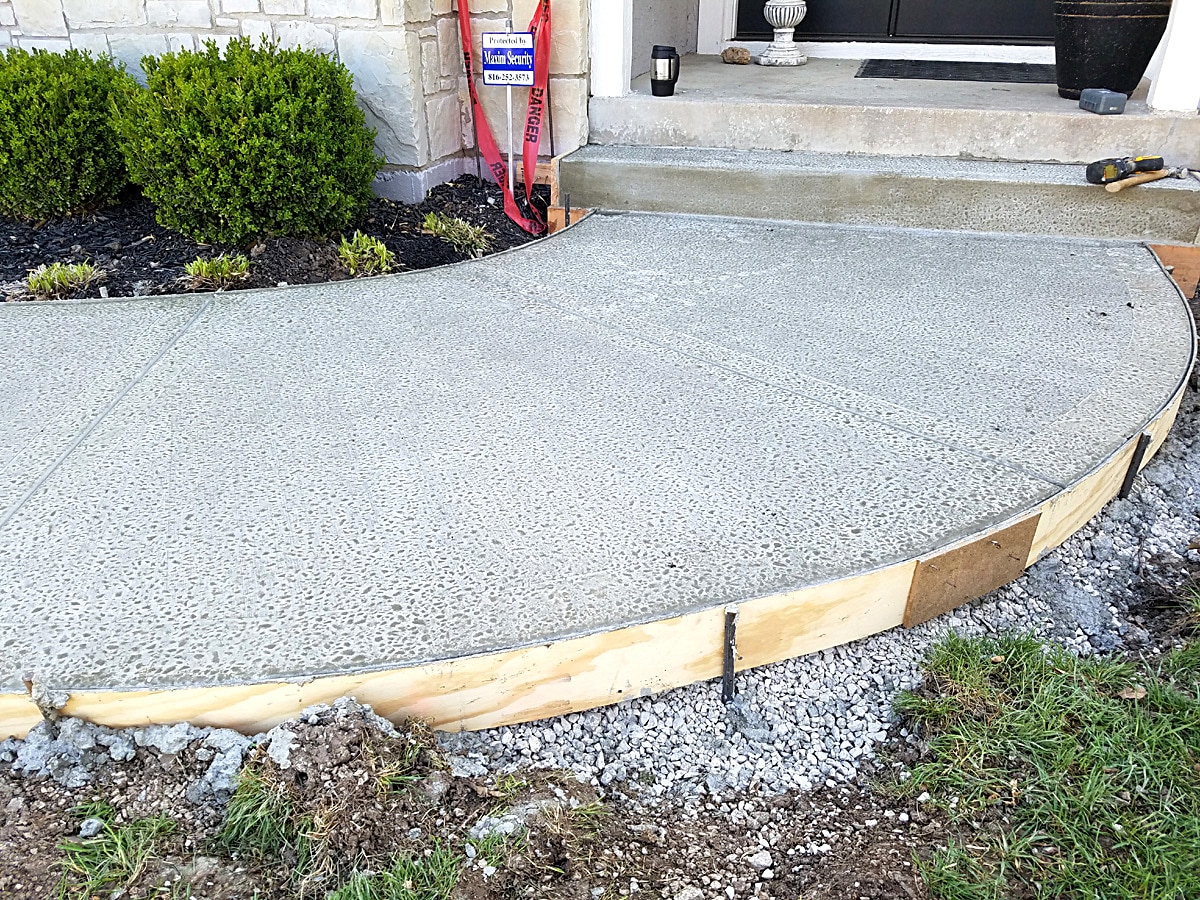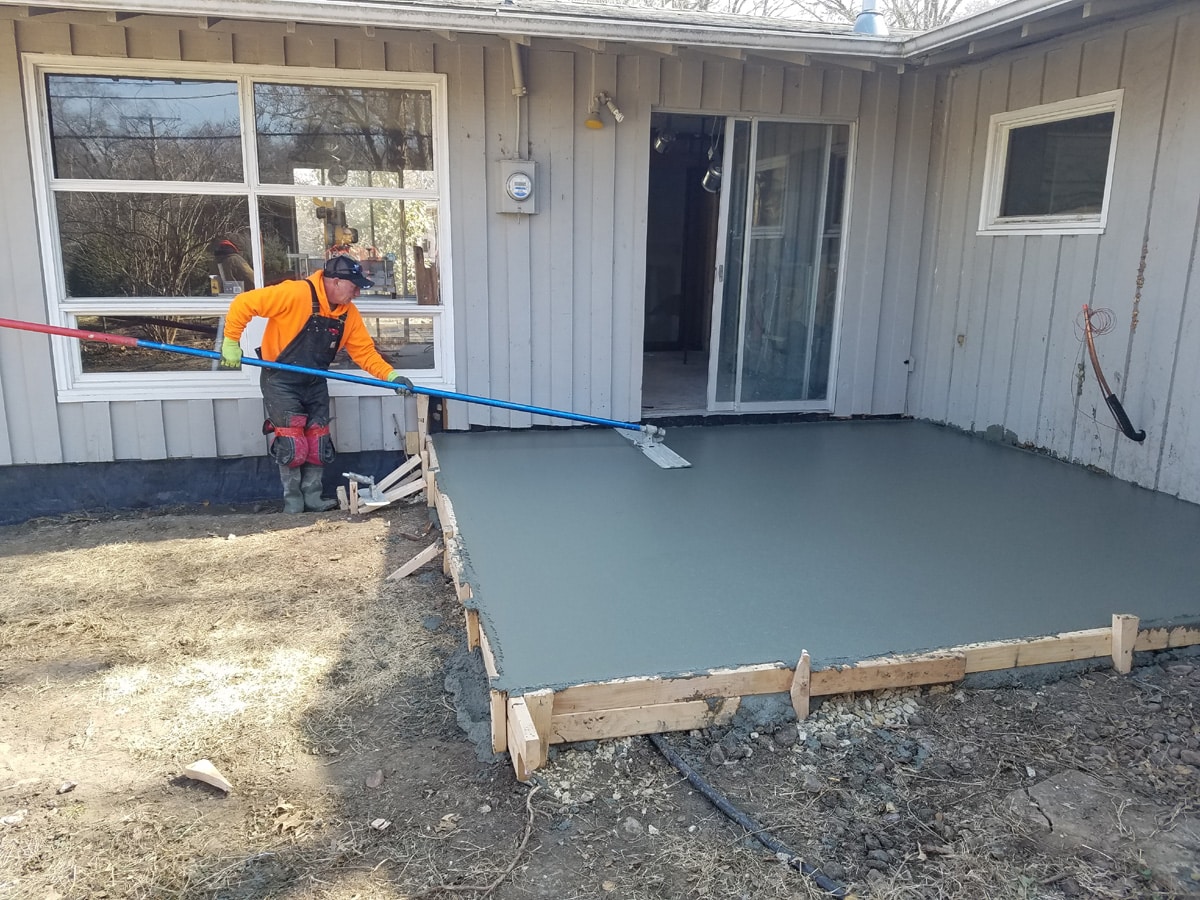 What Is the Process of Concrete Flatwork Construction?
Our concrete flatwork contractors will first meet with you to discuss the project and go over the details, including providing you with a free estimate for our services. Once the work gets started, the area will be sectioned off and framed in wood. This wood frame serves as a mold for when the concrete is poured and will eventually be cut away. A sub-base is also made up either of aggregate rock or rebar—this lends your concrete extra strength and prevents settlement and cracks from forming.
How Much Does Concrete Flatwork Cost?
Concrete flatwork has a slightly higher initial cost than asphalt, but it is a much more economical option in the long run. Asphalt needs to be resealed every few years and will generally need replaced entirely within a decade or so. Concrete requires much less maintenance, and our experts know how to do concrete flatwork that holds up to the test of time. The actual cost will depend entirely upon the location and square footage of your flatwork needs, which is why we encourage you to reach out to us for a FREE estimate from our concrete flatwork contractors.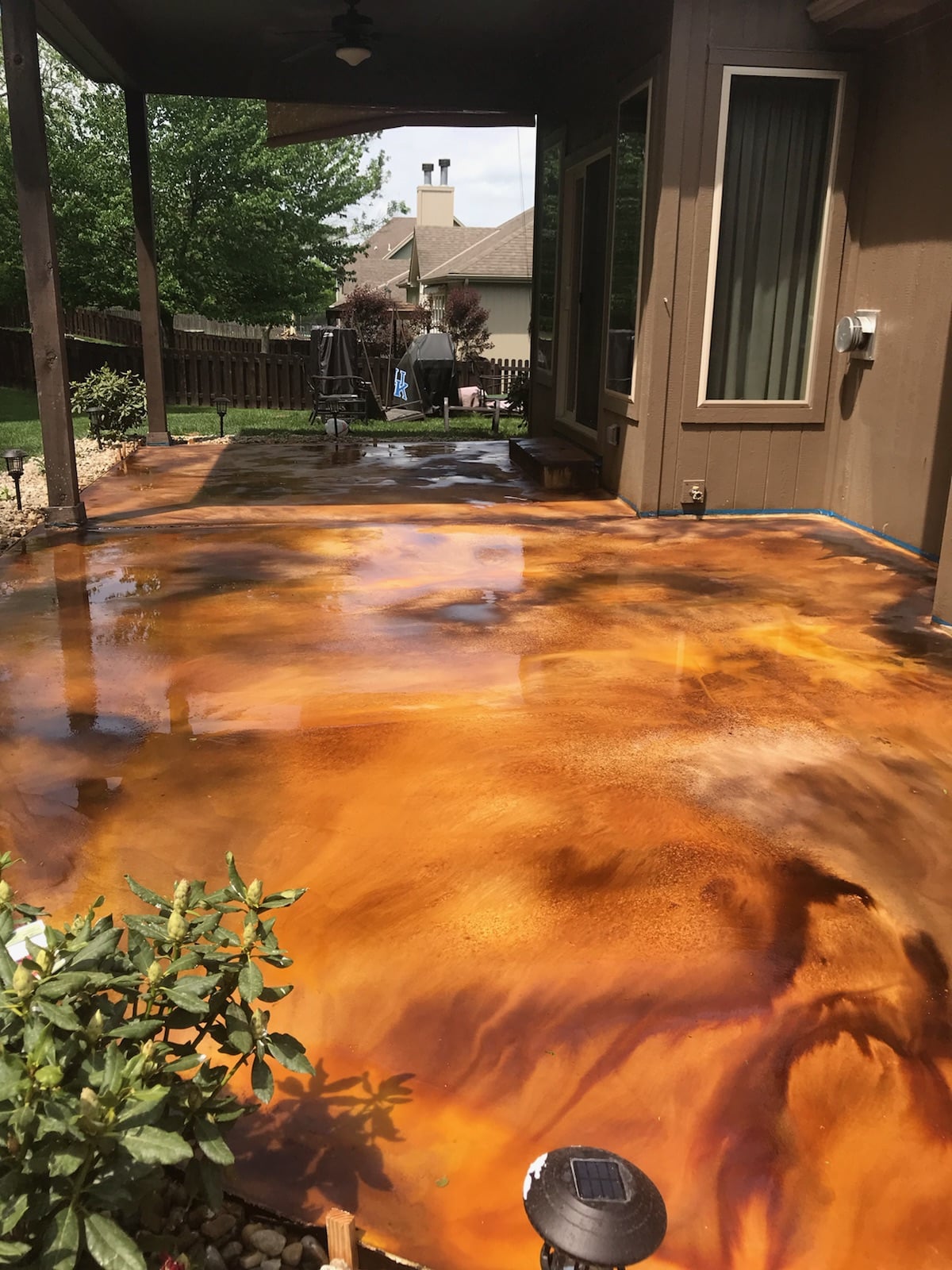 Driveways, Sidewalks, Stairs, and More
Whatever your concrete flatwork needs are, Foundation 1 is here to help! Our experts can perform concrete flatwork for your driveways, garage floors, stairs, sidewalks, patios, basement slabs, decks, and more. Whether you need driveway contractors, sidewalk contractors, or other types of flatwork contractors, we have them all, ready to help you with your concrete needs. Contact us today for your free estimate!