Kansas City's Trusted Basement Waterproofing & Foundation Repair Company
KANSAS CITY'S BEST BASEMENT WATERPROOFING AND FOUNDATION REPAIR SERVICES
Foundation 1 provides reliable crawlspace encapsulation, basement waterproofing and foundation repair in Kansas City. Since we were established in 2001, we've remained committed to building a reputation based on honesty, quality and fair pricing. We have years of experience and can help you deal with foundation issues, wet basements, drainage problems and more. Let us help you find a permanent solution to your foundation leveling or basement waterproofing problem.
Whether you're dealing with foundation settlement, or a leaking basement—we've got you covered. We are Foundation 1, your quality Kansas City foundation repair company.
When it comes to restoring the structural integrity of your home, you can "rest your foundation on our reputation." Our foundation repair services in Kansas City range from foundation crack repair to total basement wall rebuilds and house leveling, ensuring no matter what your needs are, we have a solution. If you think your foundation may be in need of repair, call Foundation 1 today to schedule your free foundation inspection with our concrete contractors.
Cracks in drywall, sloping floors, and sticking doors are all signs of foundation settlement. Foundation piering not only repairs damage due to settlement, but it can also prevent your foundation from future settlement by transferring the weight of your home to more stable soil. Our foundation piering systems include basement piers and helical piers. Call Foundation 1 concrete contractors in Kansas City today to permanently stabilize and lift your home with foundation piers.
Crawl space encapsulation systems are designed to keep your crawl space dry—protecting your home from mold and structural damage, your budget from unnecessary spending on energy bills and your family from filling their lungs with low-quality air.
Inadequate exterior and interior water management is one of the leading causes of foundation damage. Without a basement waterproofing system, your Kansas City home is susceptible to foundation damage, mold growth, loss of personal property and more. Foundation 1 can help you address a leaky basement by installing basement waterproofing systems, including exterior drainage, sump pumps, dehumidifiers, crawl space encapsulation and more.
Meet our team and learn about our experience.
Click the video link below.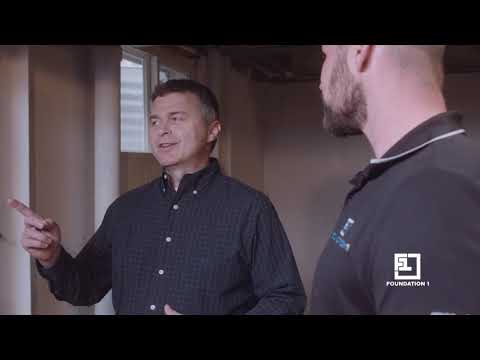 BRIAN TESTIMONIAL VIDEO
Brian from Lenexa, Kansas shares his experience with Foundation ...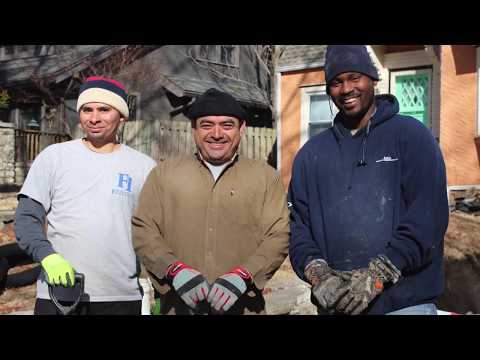 FOUNDATION 1 TEAM EXPERIENCE
Meet our team! Learn about what makes Foundation 1 a preferred c...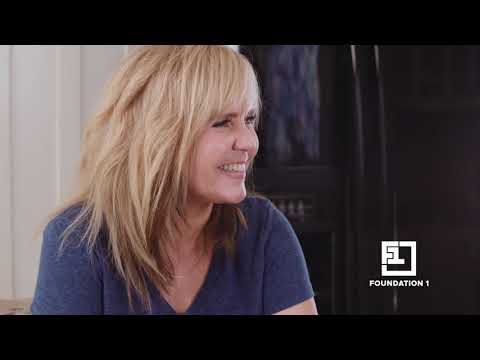 ROBIN TESTIMONIAL VIDEO
Robin from Overland Park shares her experiences with Foundation ...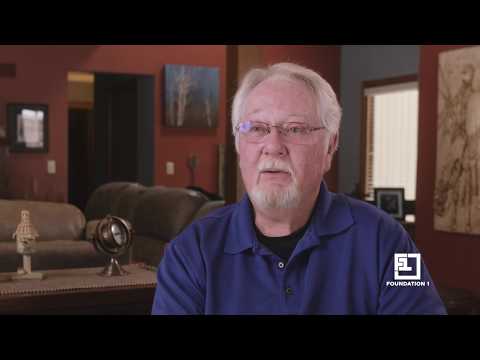 JEFF TESTIMONIAL VIDEO
Lee Summit resident John talks about how the waterproofing job F...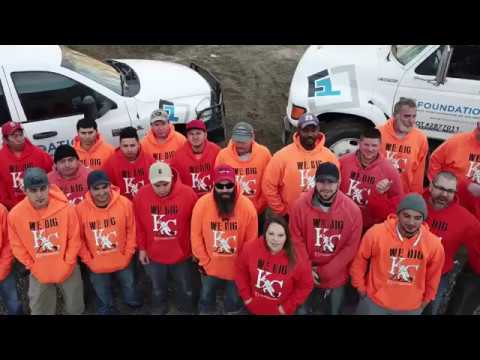 15 SECOND SHORT SUMMARY VIDEO
A 15 second summary ad showing the Foundation 1 crew in action.<...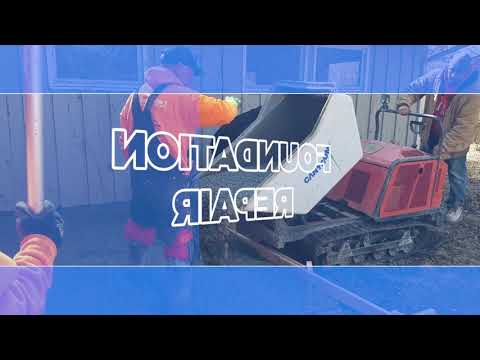 30 SECOND COMPANY SUMMARY VIDEO
This short video highlights the different primary services offer...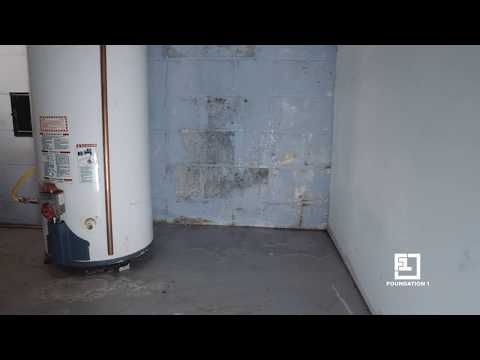 BASEMENT WATER PROBLEMS VIDEO
Having a leaky basement is a real pain! This television commerci...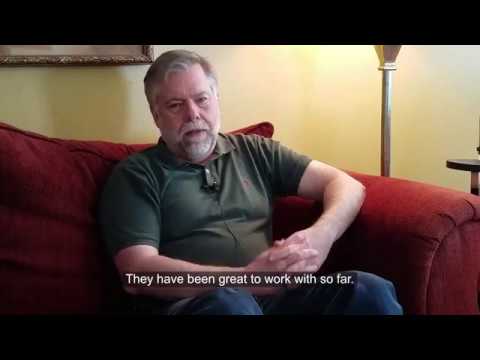 PIER PROJECT TESTIMONIALS VIDEO
Installing foundation piers is one of the primary repairs Founda...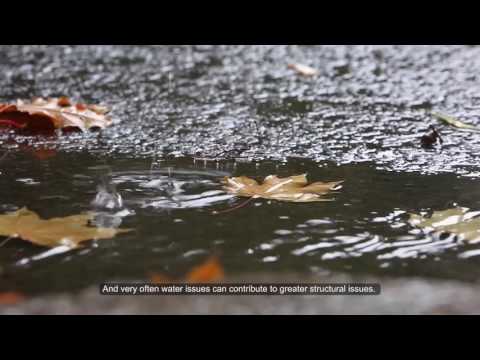 FOUNDATION REPAIR WARNING SIGNS VIDEO
What do you need to look for if you are concerned you have a fou...
OUR OTHER WATERPROOFING AND CONCRETE SERVICES
Foundation 1 offers free quotes for high-quality waterproofing products to keep your basement secure and dry. Our skilled experts use only the best materials for our services, including sump pump systems, exterior waterproofing solutions and foundation crack repairs. Contact us today to learn more.The foundation contractors at Foundation 1 are ready to get your home waterproofed. We are passionate about the safety of each home we service. We also perform other services in Kansas City related to waterproofing, such as house leveling, foundation repair, wall stabilization, and more.
Foundation 1 offers top-quality sump pump installation services to protect your property from water damage. Our skilled team provides custom solutions for any installation challenge. Contact us for reliable, efficient and affordable service in the Kansas City area.
Foundation 1 offers crawl space encapsulation services to ensure a safe and healthy home environment for Kansas City families. Our team provides expert assessments and recommends the best solution for your home's needs and budget, while using high-quality materials to protect your home from moisture, pests and mold. Reach out today to learn more.
Foundation 1 provides professional exterior basement waterproofing services to keep your basement dry and safe. Contact us today for a consultation.
Foundation 1 offers interior basement drainage services in Kansas City. Our team of professionals uses the latest technology to protect your home from water damage and potential health hazards. Contact us for a consultation to see how we can help you.
No one wants to deal with the hassle and expense of concrete damage. Thankfully, Foundation 1 offers concrete leveling services to fix even the most daunting concrete problems. Our skilled team uses an advanced technology known as polyjacking, which is a more efficient and effective version of the traditional mudjacking method.Whether you're dealing with a cracked sidewalk or a sunken slab, our team can provide a personalized solution to meet your needs. At Foundation 1, we believe in quality workmanship and customer satisfaction. Call us today for a free inspection and estimate to get started on your concrete repair journey.
WE ARE KC's Foundation Repair Experts
We are proud to be known as Kansas City's foundation repair specialists. Established in 2001, Foundation 1 has created a reputation based on honesty, quality, and fair pricing. Working in the metro, on both the Kansas and Missouri sides of the state line, we have risen to the top as one of the most elite foundation repair companies in our industry. In the beginning, Foundation 1 made its mark by being one of the top "Wall Push" contractors by straightening, bowing and leaning walls back to their original positions. We found ourselves at the forefront of our industry due to our innovative designs and by creating new systems that revolutionized our trade.
Since 2009, we have risen to the top again as one of the top pier installers in the Midwest. We can and will stabilize or even lift any structure, returning integrity to the home and peace of mind to the homeowner.
Our consultants are Engineer Certified. We have a proven track record at Foundation 1 with over 2,500 happy customers and hundreds of great reviews to back up our top notch service. We offer free evaluations to all of our customers and the best warranties in the industry on all of our services. Some of the services we offer in Kansas City include foundation repair work, crawl space repair, wall anchors, basement waterproofing services, wall bracing, sump pump installation and more.
Call today to schedule a free evaluation of your foundation, basement waterproofing, or concrete issues, and we will show you why you should "Rest Your Foundation on Our Reputation." We strive to be the best foundation repair and concrete contractors in the Kansas City area.
Commercial Foundation and Waterproofing Services
Foundation issues are not only experienced by homeowners. Business owners can also deal with foundation problems caused by shifting soil, excess water and uneven settlement. If you own a business and believe your foundation is in trouble, reach out to Foundation 1 for a free inspection. We can examine your structure's stability and come up with repair solutions for your building just like we do for homeowners throughout the Kansas City area.
If you run a brick and mortar business in Kansas City, it's important for your building to be structurally sound, especially if customers or guests spend time under your roof. If you have an office building, you want to know your employees are safe and secure. Revenue, liability, workplace productivity and company growth could all be negatively impacted if your building has to be closed down due to a structural issue. It's best to get this issue resolved before it gets out of control and requires more expensive and extensive repairs.
During the foundation repair process, we do everything we can to keep your business from being closed for long periods of time. We know that downtime is expensive for a business, so we prioritize what's important to you. Foundation 1 has a team of Kansas City foundation repair and waterproofing experts who can help get your building stabilized as quickly as possible with solutions that protect your foundation far into the future.
Contact Us Today for A Free Foundation Repair Estimate
Are you seeing cracks in your home's foundation or uneven floors in your basement? It's important to act before it's too late. Contact Foundation 1 now for a complimentary foundation inspection and repair estimate. We understand how challenging it can be to find a reliable foundation repair contractor. Our team has built a reputation for honesty, quality workmanship, and reasonable pricing, with over 2,500 satisfied customers and hundreds of positive reviews in the Kansas City area.
Don't let foundation problems become more significant. Contact us today to book your free estimate and take a step towards peace of mind.
What Our Clients Say

Worked a near miracle at my house. They knew what they were doing and did it well.

-- Linda, Lee's Summit

What Our Clients Say

Courteous, responsive, adaptable, respectful, honest, professional, friendly, clean, quality work. Should I go on? I am a believer in balanced reviews, but there's just nothing shy of exceptional to say about this company.

-Brian, Lenexa

What Our Clients Say

Great company, great people! Go above and beyond.

-– Donna, Kansas City
Frequently Asked Questions
What kind of repairs do you do?
Foundation 1 is a full service Kansas City foundation repair and basement waterproofing company. There are many projects we do that competing firms will pass on. We have the experience and talent to cover all the bases. Generally, the work we do will focus on foundation piers, wall braces, wall straightening, crack repair, lifting and stabilizing the structure, and basement waterproofing systems, such as drainage systems, sump pump repairs, and French drains. We work on all kinds of basements including crawlspace, stone foundation, cinder block, and poured concrete. In more extreme cases, we are even able to repair and completely rebuild foundation walls.
Where is the best place to start?
Foundation problems can be kind of complicated, so we send out a structural evaluator at no cost to identify your specific needs, including looking at water in the basement, cracks in the walls, or sump pump issues, etc. We then provide a custom review for your specific home with a pricing estimate. The evaluator will also be available to answer questions.
How do I know if I need foundation repair?
The major warning signs for foundation issues include cracks in your foundation wall, water or leaks in your basement. Other signs include windows or doors that stick / will not open or close, cracks in your drywall, particularly above windows and doors, sloping floors, bowing walls, and visible damage to the outside of the foundation.
How do we set up an appointment?
Easy. Call us at 816-682-8440 or reply on the form on the website. You can also email us at foundation1office@gmail.com
What is the difference between basement piers and wall stabilizers?
Typically wall stabilizers (also called wall braces or wall beams) will be used when you have bowing walls, leaning walls or horizontal cracks. What happens is the soil expands around your home, often based on different levels of water, and this pushes the wall inward and causes damage. (This concept is called hydrostatic pressure and is really common in Kansas City with the high clay content in our soils. This pressure varies greatly with things like drought or rainy seasons.) With piers, we are typically working with the challenge that the home is settling. Thus, the natural movement of the home is down / sinking. The piers are put under the home (underpinning) to help stabilize the home from sinking further and often can be lifted to its at or near its original position.
What Kansas City communities do you work in?
Foundation 1 services the entire Kansas City metro area on both the Kansas and Missouri sides. We commonly work in Overland Park, Prairie Village, Merriam, Olathe, Lenexa, and Bonner Springs in Kansas. In Missouri, we are regularly in KCMo, North Kansas City, Parkville, Lee's Summit, Raytown, Liberty, and Independence. Generally, our coverage area is within a 45 minute drive from the middle part of Kansas City.
Are you licensed and insured?
We are. And that is a great question. We are, and many in the industry are not. When you speak with us, we are happy to provide you with copies of our information to document this. It is smart to work with established companies that do not cut corners. There are a number of "fly by night" or "2 guys with a truck" operators. You want to work with a professional organization, especially if a warranty is important to you for yourself and/or selling your home.
Do you work with engineers?
We have successfully completed projects with a large number of the residential structural engineers in the Kansas City area. While some projects are basic and do not actually require an engineer's approval, we certainly will work closely together with them to best meet your needs. In many cases, cities will require engineering letters for permits, but this varies by community. Call us to get the process started, and if you need to bring in an engineer we will be happy to work with yours or refer you to some we know in KC who are reputable and will do a great job for you.
Why should we pick you for foundation repair, basement waterproofing, or concrete services?
We have been serving homeowners since 2001 and have some of the best online reviews of foundation repair and basement waterproofing concrete contractors in the Kansas City market. As a locally owned company, we pride ourselves in serving customers the way we would want our own families to be treated. That means coming up with the most appropriate solution for your challenge (fully fixing, but not over fixing), addressing problems at the root cause, charging fair prices, and bending over backwards to provide great service, including answering all questions, installing quality solutions, working jobs to their completion, and doing a great job of cleaning up after ourselves.
Are there any warranties?
Many of the services we provide do come with strong warranties, including up to lifetime, transferable warranties. Not only do we offer them, but we are around to support them, which includes actually answering our phones (by live people; we do not use voicemail to screen like many other contractors do!), and having an expert team who can address issues, should they arise.
Certified Structural Evaluators
GET A FREE CONSULTATION