Basement Waterproofing Solutions in Kansas City
As any homeowner knows, a wet basement can be a serious problem. Not only is it unsightly, but it can also lead to costly damage to your home. Basement waterproofing is an important part of maintaining your home, and there are a variety of solutions available. Whatever solution works best for your wet or flooded basement, Foundation 1 can ensure that your basement stays dry.
Foundation 1 has been in business for years, and our team of basement waterproofing contractors has the experience and knowledge to keep your basement dry all year round. Our goal is to provide you with the best possible service, and we're proud to be one of the leading basement waterproofing companies in the Kansas City area.
We offer several basement waterproofing solutions in Kansas City, depending on the situation, including:
Crawl space encapsulation
French drain installation
Installation of exterior or interior drainage systems
Sump pump installation
Vapor barrier installation in the basement
Installation of a dehumidifier in the crawl space
Most water problems start on the outside of the home and typically begin due to either a lack of maintenance (such as allowing gutters to become clogged) or a change in the surrounding environment.
Sometimes, waterproofing products and solutions used on the outside of your home are all you need to protect your home from water damage.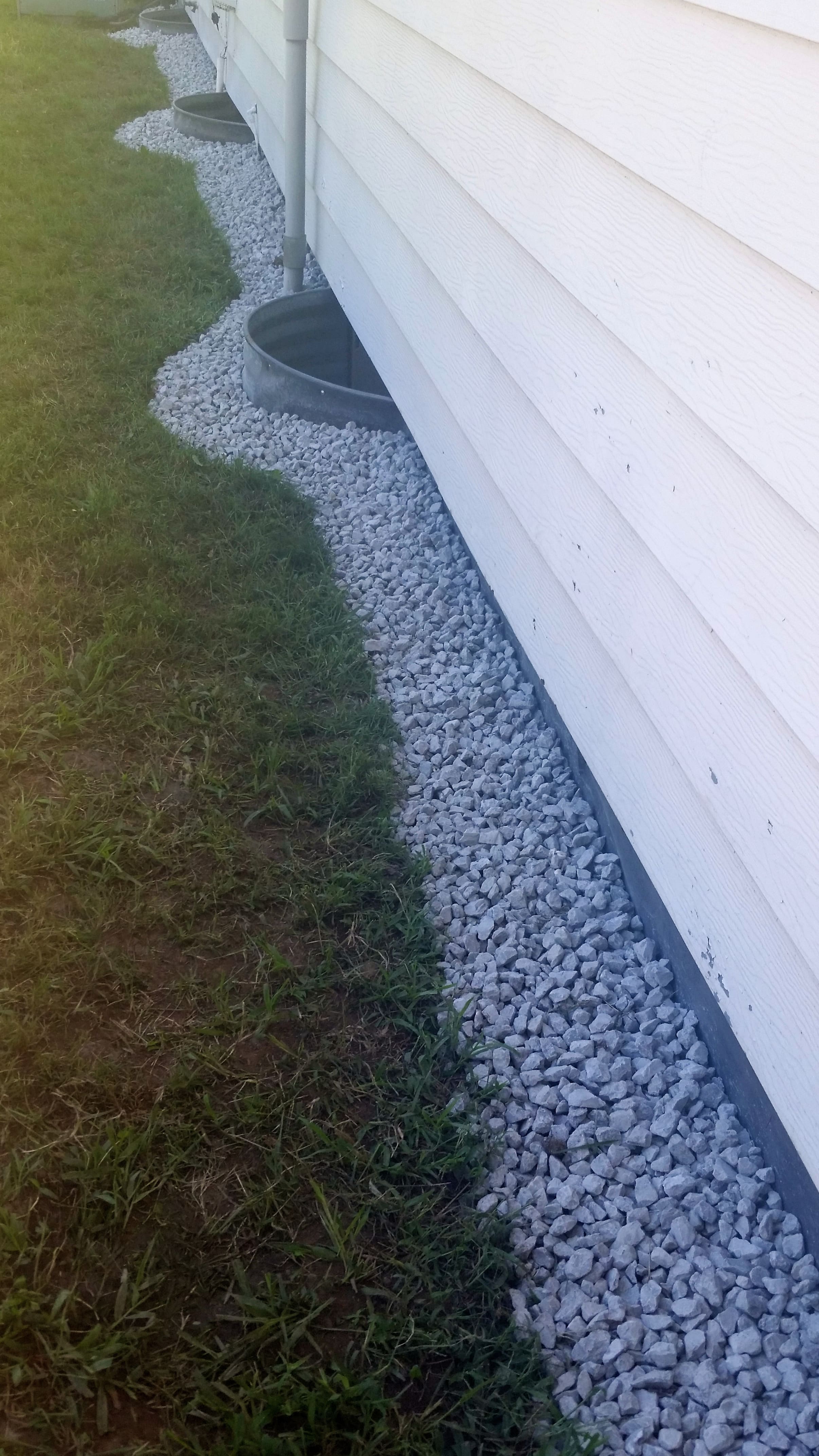 Exterior Basement Waterproofing
Exterior water around a structure can come from somewhere as close as your own gutter system or as far as several miles away. For instance, an ineffective gutter system can cause water to pool around your foundation and get into your home as can water drainage from a nearby canal or waterway. Exterior water is managed using many different exterior basement waterproofing systems in Kansas City. Each system is designed to handle very specific water problems. Exterior basement waterproofing is also the only way to guarantee a watertight basement without relying on interior drainage solutions. Some of the exterior basement waterproofing methods we utilize include ensuring your yard has the appropriate grading so that water naturally flows away from your home instead of toward it. We also utilize more involved processes that involve digging a trench around the footing of your home and applying a waterproof membrane. Imagine the flooding and water pooling after heavy rains and how that water can damage your home and your home's foundation. With a system in place that drains water away from your home, you can prevent basement foundation problems.
Managing Surface & Subsurface Water
Surface water is controlled by creating paths for the water to flow and is either channeled away using swales or diverted to underground drainage pipes. Subsurface water is typically picked up in Saturation Trenches or "French Drains" and carried through underground drainage pipes to daylight. Water that is not picked up by these foundation waterproofing systems can soak deep in the soil and create a hydrostatic pressure that pushes water into your basement or crawlspace through cracks in walls, gaps in footings, and from below the structure. Water that gets inside the structure is typically rerouted through an interior drain system before it can make it to the floor and is then discharged through a sump pump to daylight. Sump pumps are installed in an approved basin that sits below the floor and collects water to be discharged to daylight.
What could happen if you don't manage surface and subsurface water properly? Your home and personal property can be damaged, mold and mildew could build up in your basement or other parts of your home where the water reaches, the air quality in your home could reach unhealthy humidity levels, basement walls and foundation walls could sustain cracks or be moved out of position causing structural issues.
Call Today for Basement Waterproofing Solutions in Kansas City
Excess water in and around your basement is more than just a nuisance, it can lead to costly repairs if you don't apply some kind of basement waterproofing to protect your home. Whether you have noticed cracks in your basement walls and require basement repairs or you have found water seeping into your home and need basement drain installation, we can help get your home back to the safe place you want it to be.
Call Foundation 1, the foundation repair company with years of experience, for help with your basement waterproofing in Kansas City. Remember—you can rest your foundation on our reputation. We offer a free estimate on your foundation problem, basement repair, or water management issue.
Signs That You Might Need Basement Waterproofing Services
It's not always obvious to everyone that a home has waterproofing deficiencies. For instance, if you just bought a new home, you might assume that the builders put waterproofing mechanisms in place. Although the builder should have done so, that doesn't mean the water diversion methods are working properly or that they were installed correctly.
That's why you should be on the lookout for these signs that you need basement waterproofing treatments from a French Drain repair expert, whether you have a newer or older home. Signs that a foundation repair company may be needed:
If you enter your basement and feel like there is moisture in the air, you may need waterproofing services. Damp basements can cause damage to your home's foundation, not to mention they aren't great for your health.
If you notice a musty odor in your home or basement, or you see mold growth, you may need water diversion services.
Visible water leaks in your home, or a leaky basement, can indicate the need for a foundation contractor.
Water stains or water deposits on walls or floors can indicate a problem, and a foundation repair contractor can find the cause of the problem and get it fixed.
Rotting wood, rusty appliances, and wall cracks can all indicate water management problems are causing damage to your home.
Walls that lean are often a good indicator of foundation issues.
Have you noticed water pooling around the exterior of your home? You could require a basement waterproofing system or an exterior drainage system.
If you notice that your sump pump is not working properly or other drainage problems are occurring, it may be time for an inspection from a foundation repair crew.
Our Waterproofing Services:
Unfortunately, basements are especially vulnerable to water damage, and even a small leak can cause extensive damage over time. Foundation 1 specializes in basement waterproofing, and we're here to help you keep your basement dry and damage-free. We start by assessing the source of the problem, and then we develop a customized plan to address it. We use only the highest quality materials and workmanship to ensure that your basement stays dry for years to come.
Call Today for Basement Waterproofing!
Have you found yourself dealing with a wet basement on a regular basis? Are your walls bowing or have you noticed more and more cracks appearing? These are all signs that you should look into waterproofing your basement.
Foundation 1 is here to make sure your home is protected from any potential flooding, providing both interior and exterior waterproofing services across the Kansas City, MO area. Don't let flooding get out of hand before taking action – call us today for an estimate and give yourself the peace of mind that comes with knowing your basement is safe!