Foundation repair is a broad term that encompasses many services that improve the structure and stability of foundation walls or footings. Because damage to your foundation can be caused by a number of problems—be it settlement, plumbing leaks, or inadequate construction—there's a number of solutions available when it comes to foundation repair. Unfortunately, this can make the process of restoring your foundation's stability overwhelming, especially when you factor in the initial process of figuring out whether or not you need a foundation repair in the first place.
At Foundation 1 in Kansas City, it's our goal to not only provide foundation repair services you can trust, such as basement waterproofing, repair of basement walls, wall bracing, or sump pump installation but also give you peace of mind throughout the process. From your initial foundation inspection, we'll help you stay educated as we guide you through the repair process.
Ready to restore your peace of mind and the strength of your foundation? Call Foundation 1, your foundation repair contractors, today to schedule your FREE foundation inspection!
How Will I Know When I Need Foundation Repair?
Knowing when to call a foundation repair company can be difficult. There's plenty of conflicting advice on the web, including questionable fix-it-yourself guides and lengthy lists of warning signs. At Foundation 1, we offer free foundation inspections. If you suspect that you may have foundation problems—whether you're certain professional repair is necessary or not—we'll come to your home and check out the damage. After your free foundation inspection, you'll know with certainty what type of service is needed, be it foundation piering, simple cosmetic work, or no service at all! We can provide you with quality work that will correct the issue in need of repair, improving your home's foundation stability. We'll also help you diagnose what might be causing your foundation damage, or other potential foundation issues and causes, and offer solutions to prevent the problem from repeating itself in the future. Whether you need basement waterproofing or serious foundation work, we will do a great job for you because happy customers are what we care about.
Signs of Foundation Damage
Our foundation repair company is more than happy to help you identify drainage problems or other foundation issues, but there are a few signs of foundation damage you can be on the lookout for. If you notice any of these signs or symptoms occurring around your home, don't hesitate to call and request a foundation contractor visit your home. We can address current foundation issues and help you identify problem areas that could lead to future needs. Here are some signs of foundation problems:
Foundation cracks
Cracking drywall
Basement leaks
Leaning interior walls
Sticking windows and doors
Bowing or gaps in walls
Tilting chimney
Collapsing retaining wall
Uneven floors
Flooding or water drainage issues
What Causes Foundation Damage?
A solid understanding of what causes foundation damage can not only help you choose the most effective repair method, but it can help you ensure foundation damage doesn't occur in the future. Some of the primary causes of foundation failure we check for during our inspections include:
Poorly-compacted fill soil
Expansive soils
Inadequate water management and exterior drainage
Improperly channeled roof water
Hydrostatic pressure and water damage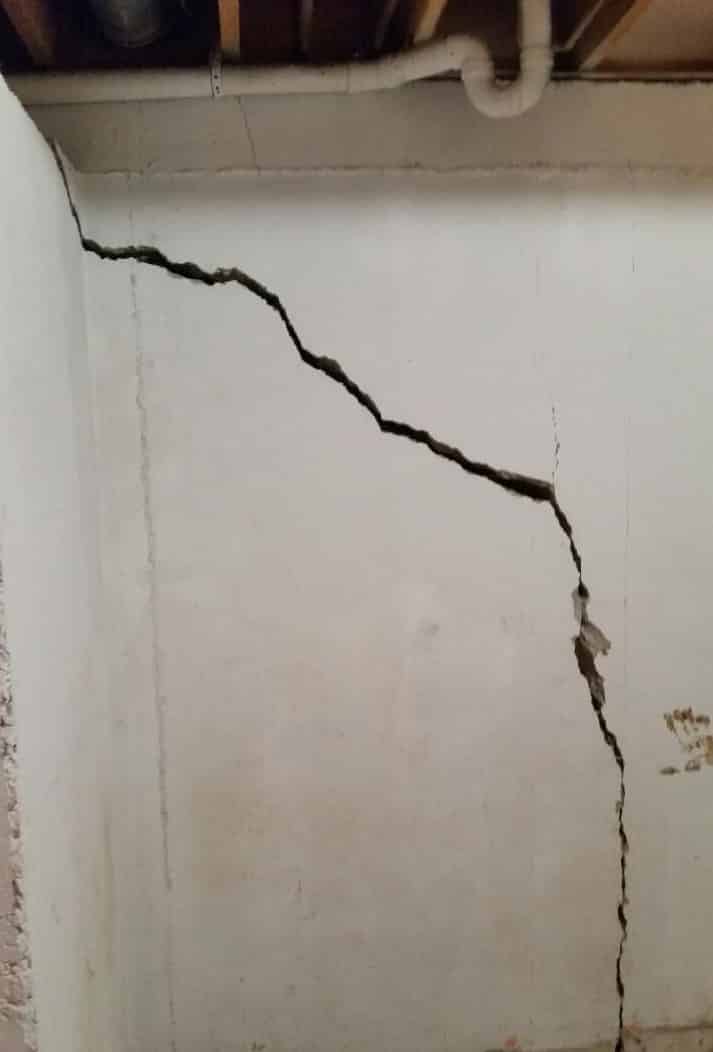 Our Foundation Repair Services
If you notice any of the warning signs that your foundation could be failing, it might be time to call a foundation contractor. We understand that this is a call no one ever wants to make, as foundation problems can seem daunting and stressful. That's why we provide quality, honest, and free foundation inspections to make your experience as stress-free as possible. You'll walk away with confidence knowing what is causing your foundation issues, as well as the best possible foundation repair method to address that cause. For instance, basement waterproofing solutions like the installation of a sump pump can solve some drainage problems that damage foundations. An inspection can determine the proper solution for your foundation problem. With nearly two decades of of experience and thousands of satisfied customers, you can "Rest Your Foundation on our Reputation."
Because there are several unique causes of foundation damage, we don't offer a one-solution-solves-all foundation repair service. Whether you need foundation piering to address expansive soils or wall straightening to repair hydrostatic pressure damage, we'll make sure that your solution is the best fit for your specific needs. We provide a variety of foundation crack repair services in the Kansas City area, including the following:
To the new home builder, Foundation 1 can be a partner who provides Helical Piering, Waterproofing Membranes, and Drainage solutions. Differentiate your homes from the competition by addressing foundation and waterproofing issues at the time of construction!
Contact us today to set up a meeting to discuss how Foundation 1 can partner with you on new home construction. We are happy to serve the entire Kansas City metro area.
"Everything was handled in a professional and timely manner for a very quick turnaround needed to close on my home sale."  – Tracy, KCMO

"The estimator was so professional and knowledgeable.  He arrived on time and explained the process so I understood the proposed process, pricing,  and time line." – Barbara, Overland Park

"Excellent experience! The crew was friendly, efficient and kept the work area clean and organized." – Michael, Independence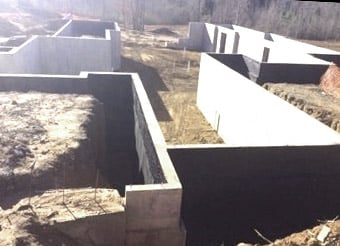 Our New Home Foundation Contractor Services
To the new home builder, Foundation 1 can be a partner who provides helical piering, waterproofing membranes, and drainage solutions. Differentiate your homes from the competition by addressing foundation and waterproofing issues at the time of construction! Call Foundation 1 for service in the metro area of Kansas City.