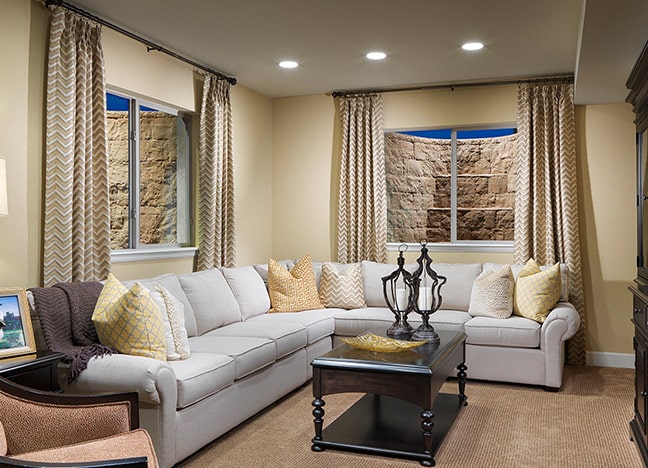 Picture this: You just got married to the most amazing individual!  You and your two preteen boys have moved into their two bedroom, one bath, bungalow along with their two cats and two dogs…You all of a sudden realize you need more space!
Lets walk through your options.  You can sell the bungalow and start house shopping…that is always fun!  You can also update that drab, dreary basement space by adding a bedroom and bathroom.  Hmm… this will not only help accommodate the new family but will also add value to the bungalow for when you do decide to sell it.  SOLD!!  Now what?
After drawing out your renovation plans you go to the city planning and codes office, where they kindly inform you that a bedroom in the basement requires installing an egress window.  You quickly Google: what in the world is an egress window?  Egress simply means exit.  The number one reason to install an egress window in your basement is for safety.  It allows you a way out, or emergency personnel a way in, in case of fire. Egress code requirements state that emergency escape and rescue openings must have a minimum net clear opening of 5 square feet and are no more than 44 inches off of the floor.  
Besides safety, why else would you install an egress window in your basement?  To revisit what I previously mentioned…it is drab and dreary!  I'd like to add two more adjectives to the list, dark and musty.  Remember those preteens you have?  They will likely be fighting for the opportunity to have the new basement suite (once it is completed) and you don't want them sleeping their days away because it is dark and they don't realize it is after noon.  Egress windows allow sunshine, and fresh air, to get in.   
Since it is required, adds value, lets in sunlight and fresh air…you are egress window shopping! Yay!! I'm excited for you =) There are numerous brands and styles to choose from.  This will not be an easy decision.  There are basic wells that are plain metal, which does give a contemporary feel but there are also ones that look like stone and are warm and inviting!  I've attached two site for manufacturers that we use or carry.  Call me if you need help deciding…I LOVE shopping!